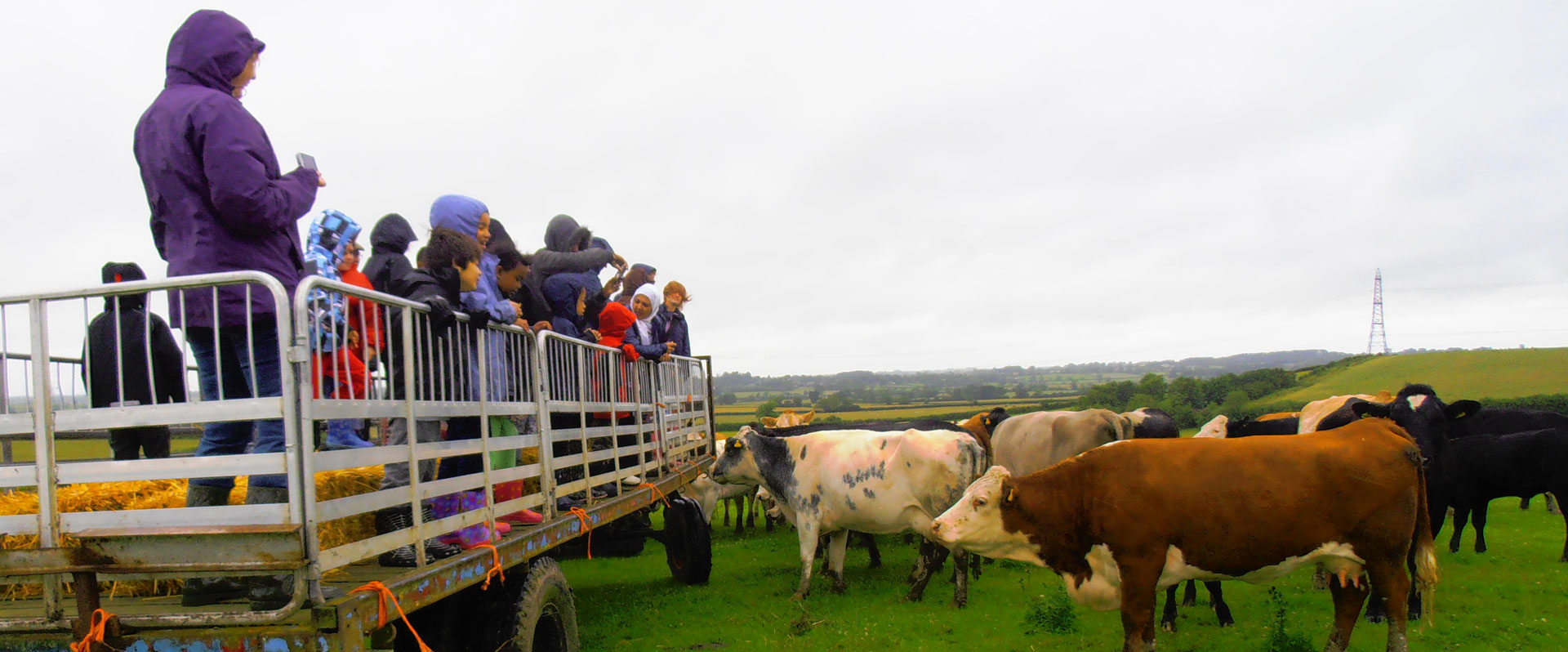 SCHOOL VISITS
"Our granddaughter loved the piglets!"*
Morris of Hoggeston host school visits where children get a chance to look around the farm, see the animals and crops, and experience a tractor and trailer ride. We can tailor visits to fit in with the curriculum, staff are CEVAS trained and children can gain an insight into where their food comes from and how it is produced.
Everyone gets a chance to sample the home grown sausages!
You don't have to be a school to visit! We will host any group of seven or more, there is no charge, your visit is sponsored by Natural England. We have so far hosted the WI, Young Farmers Clubs and even the paramedics!
*Facebook feedback