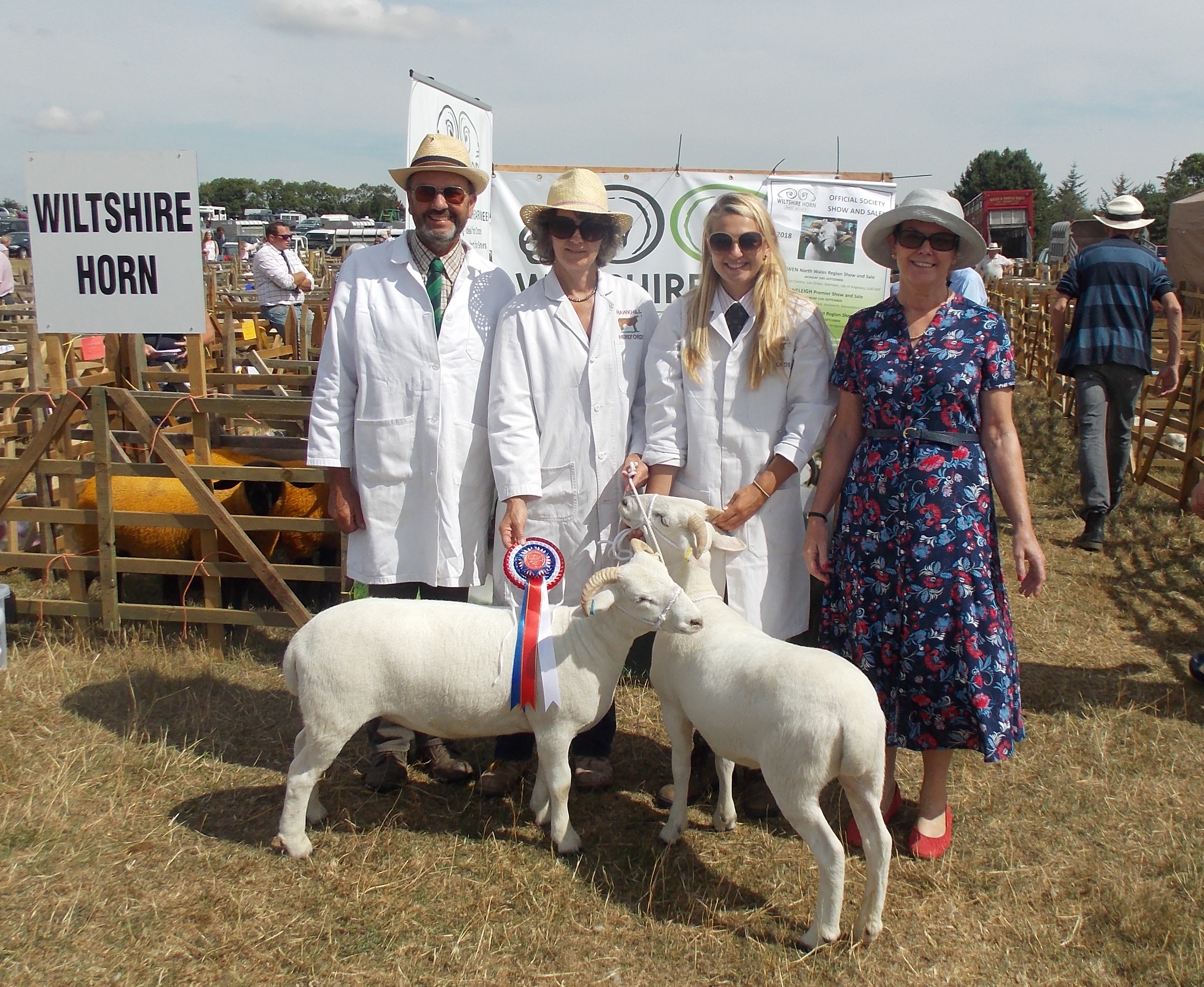 WILTSHIRE HORN SHEEP
THE HOGGESTON FLOCK
We have a flock of about 100 pedigree Wiltshire Horns, which is one of the oldest flocks in the country. John Morris was one of the founding members of the Wiltshire Horn Sheep Society back in 1923 and our family have shown the sheep at many shows around the country over the years.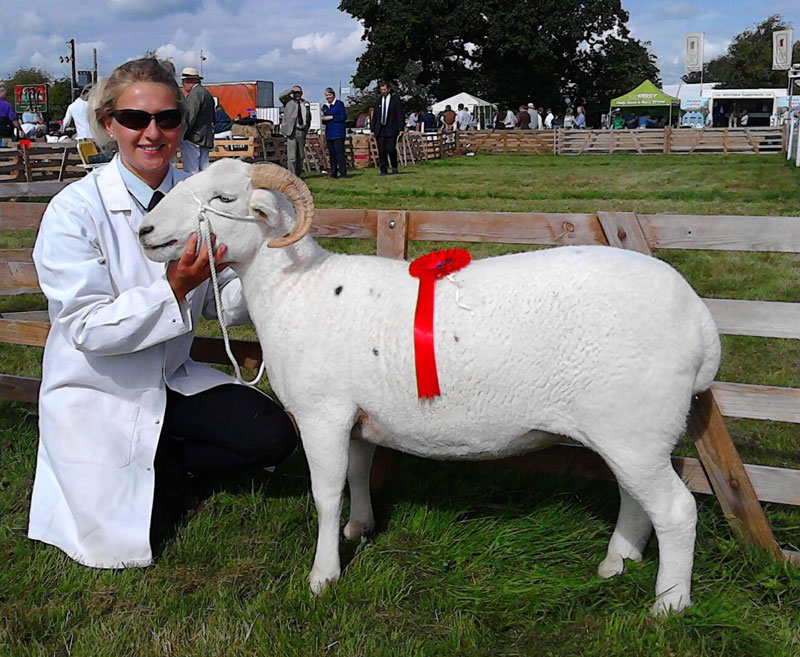 The ewes lamb outside in March, along with our 200 Wiltshire Horn crossbred ewes. Lambs are fattened from grass alone and are sold throughout the summer, with 80 females kept back as replacements.

Caroline has now begun to take the flock forward and is performance recording them, measuring traits such as mothering ability, litter size, lameness, lambing ease, and ultra-sound scanning to measure the muscle and fat yield of the carcase. Breeding stock is always for sale.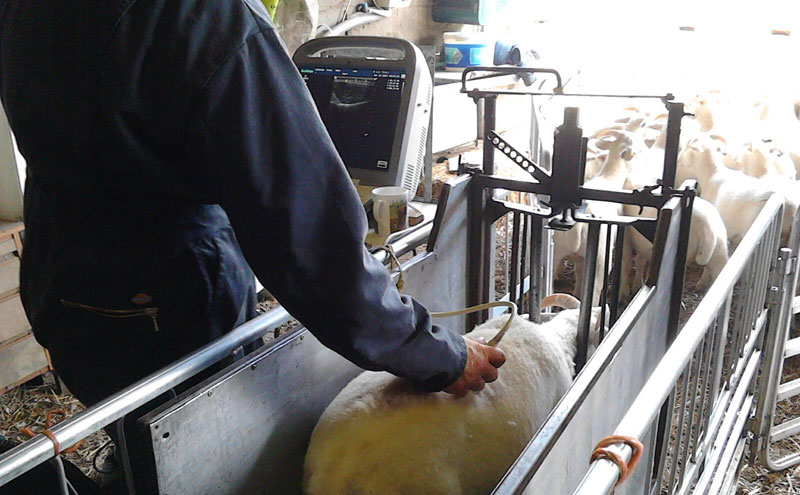 THE BREED
The Wiltshire Horn is known as the only British breed with the ability to shed its hair-like fleece, therefore not requiring shearing. Wool costs more to shear than the fleece is worth now that we mainly wear man-made fibres. The breed is an 'easy-care' breed, ideal for lambing outside, with good mothering ability and an ideal carcase for producing tasty and tender, succulent lamb from grass.