TRADITIONAL PORK, BEEF AND LAMB
"Really impressive, keep up the great work!"*
The Morris family have farmed in Hoggeston for many generations. We pride ourselves on our environmentally friendly and high welfare farming practices.
We farm Old English breeds such as Hereford cattle, Wiltshire Horn sheep and Gloucester Old Spot pigs, which are all born and reared on the farm.
We sell our pork, beef and lamb from the Farmhouse Shop and at Winslow Farmers Market. Our slow grown animals produce high quality, tender and succulent meat which is hung for the optimum time to bring out the flavour. We provide oven ready cuts, dry cured bacon & gammon, plus a range of speciality sausages and pies.
We are renowned for our 'Farmhouse Breakfasts' which are held five weekends a year. Bring your friends and family to experience a full English breakfast made with our own and locally sourced produce in the beautiful and charming setting of the old farmhouse kitchen. Enjoy a farm tour, meet the piglets, and get a taste of life on a real working farm!
*Facebook feedback
We are now taking orders for:
Gammon Joints – smoked or unsmoked
Sausages
Chipolatas – plain or with cranberries
Sausage meat – Old Fashioned, Sage & Onion or Apricot & Ginger
Bacon – smoked or unsmoked
Pigs in Blankets – packs of 12, cocktail size
Pork, beef and lamb joints
HOW TO ORDER
Call us on 01296 714239 to discuss your requirements or email us at info@morrisofhoggeston.co.uk.  You can also pop into the Farmhouse Shop during our opening hours on Friday afternoons 12-6pm and Saturday mornings 9am-1pm.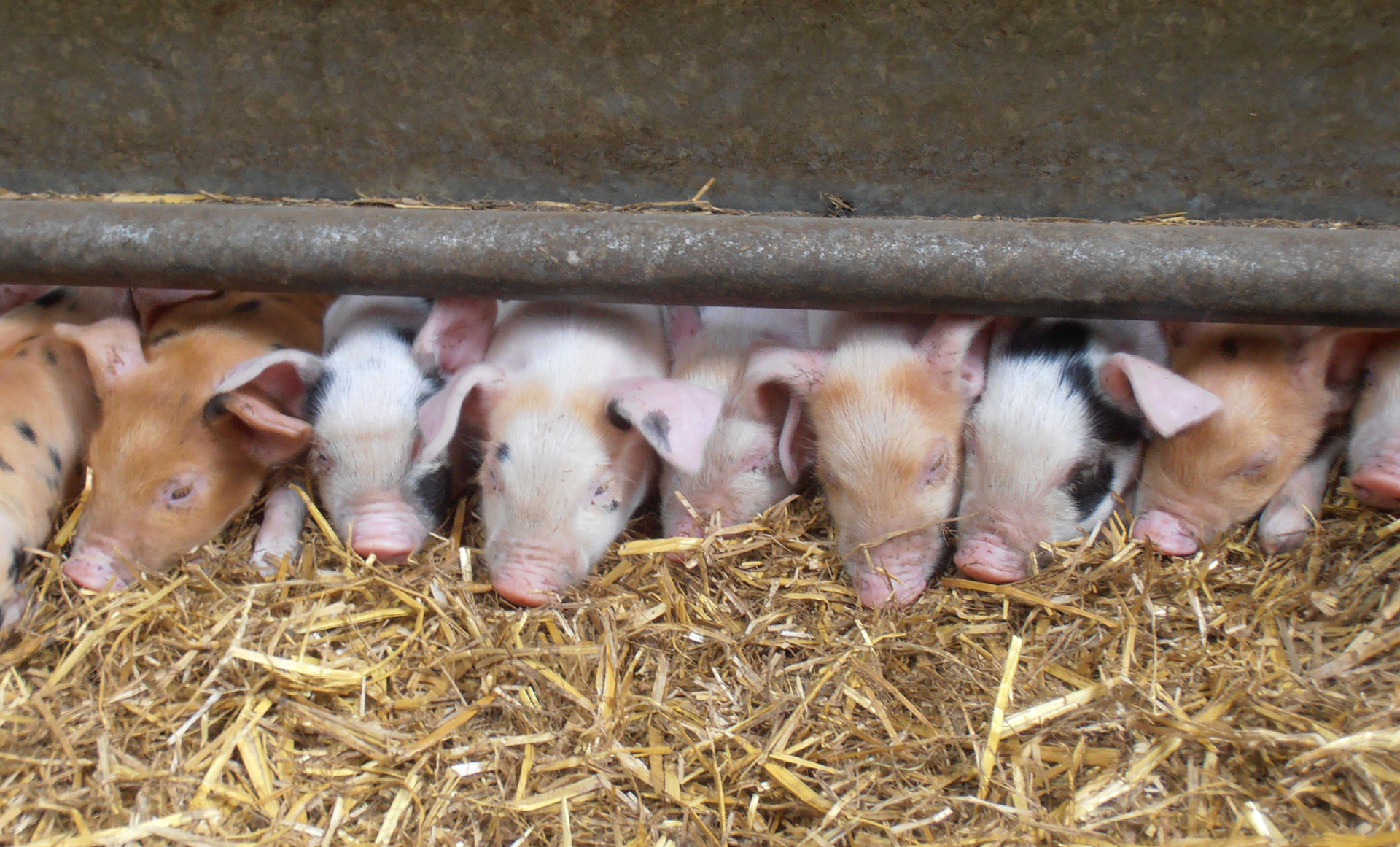 FRIDAYS 12 noon-6pm
SATURDAY MORNINGS 9am-1pm
Extra christmas opening hours:
Wednesday 22nd December 10am – 4pm
Thursday 23rd December 10am – 4pm
Friday 24th December 9am – 1pm
Or customers are welcome at any time – just phone George, Elaine or Caroline on 01296 714239 to arrange a time and to ensure that we are at home.
We'd love to keep you in touch with our upcoming Farmhouse events, news and special offers. Please sign up to our occasional newsletter. You may unsubscribe at any time.