A crispy roasted and glazed ham is a perfect centrepiece for every Christmas gathering and this simple recipe, perfected by Elaine over the years, is a firm family favourite in the Morris household!  Not just for Christmas, our dry-cured Gloucester Old Spot gammons are delicious roasted at any time of year.  We love it served with creamy, cheesy leek sauce and vegetables.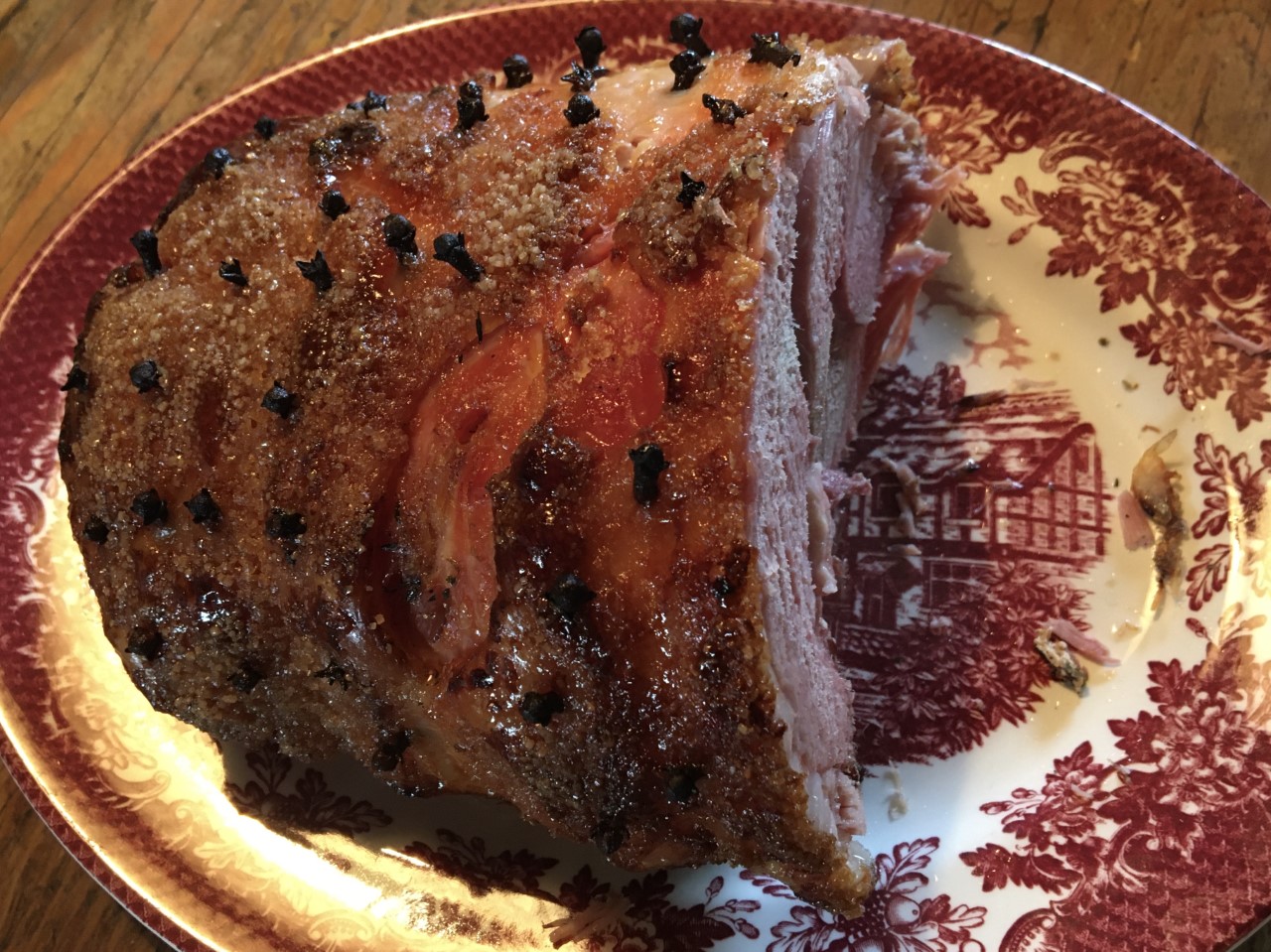 Ingredients:
Morris of Hoggeston boned and rolled Gammon joint – either smoked or unsmoked
1 tbsp mixed herbs
1 tbsp ground mixed spice
1 tbsp soft dark brown sugar
Cider
Your choice of glaze – honey, jam, marmalade or fruit jellies all work well
Demerara sugar
Cloves
1. Place the gammon joint in a large saucepan or pot and cover with cold water.  Leave to soak overnight, or for several hours.  Changing the water a couple of times will help to further remove the saltiness.
2. Refresh the water again, then bring to the boil.  Once boiling, again discard the water and cover the joint with half cider, half fresh water.
3. Add the mixed herbs, mixed spice and soft brown sugar. 
4. Bring to the boil again, then simmer for 20mins per 450g.  Top up with water if required.  
5. Remove the joint from the cooking liquid and carefully cut away the skin, leaving as much fat on the joint as possible.  
6.  Score the fat with a sharp knife in a crisscross pattern.  
7. Press a clove into each square, or the corners of each square to create a pattern.
8. Using a pastry brush, coat the fat with a generous layer of your choice of glaze.  Sprinkle demerara sugar over to coat the glaze.
9.  Roast the joint in a preheated oven at 180C, uncovered, for 10mins per 450g or until crisp and golden.