STICKY GLAZED PARTY SAUSAGES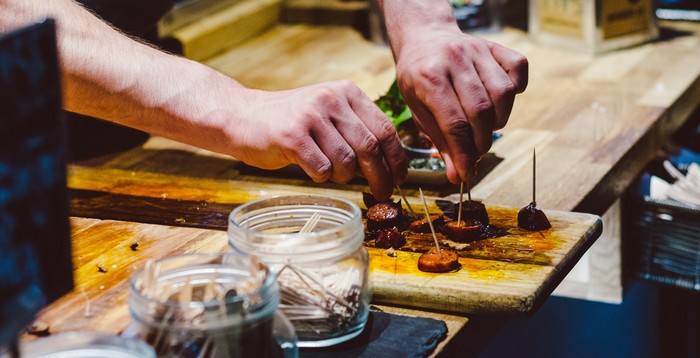 Ingredients:
1 pack Morris of Hoggeston chipolatas
1-2 tbsp. Maple syrup
1 tsp Soy sauce
Sesame seeds
1. Pinch and twist each chipolata in the middle, then cut in half to make cocktail sized sausages.
2. Cook the chipolatas
3. Once cooked turn into a frying pan and heat gently. Drizzle with maple syrup and a dash of soy sauce and stir. Bubble gently for 3-5 minutes.
4. Sprinkle with sesame seeds and eat!